Though the present Department of Near Eastern Languages and Civilizations did not formally come into being until the twentieth century, the origins of the Yale Department go back to 1841, when Arabic was first offered at Yale.  
Edward E. Salisbury (1814-1901) was appointed Professor of Arabic and Sanskrit Languages and Literature by the Yale Corporation in 1841. Salisbury and other early Yale
faculty were among those who produced some of the first American scholarly studies on Arabic and Islam, cuneiform studies, and Semitic epigraphy, and were among the founders and editors of the first professional journal in America devoted to what was then widely known as Oriental Studies.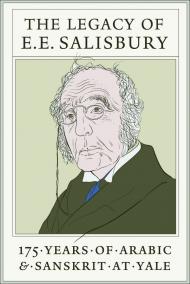 Other Yale faculty of the nineteenth and early twentieth centuries, such as Josiah Willard Gibbs Sr., Theodore Dwight Woolsey, William Dwight Whitney, Charles Foster Kent, and William Rainey Harper, were leaders in the creation of historical philology, linguistics, and Sanskrit studies, as well as pioneering modern undergraduate and graduate instruction in the language and literature of biblical Hebrew and the history of Judaism. Charles C. Torrey, professor of Arabic and Semitic languages, founded the first American school for research in the Near East, at Jerusalem, and directed the Jerusalem school's first archaeological excavation in 1900, as well as editing the first major text in Classical Arabic published in the United States.
More recent faculty, including the Egyptologists Ludlow Bull and William Kelly Simpson; the Assyriologists Albert T. Clay, Raymond Dougherty, Albrecht Goetze, William W. Hallo, and Ferris Stephens; the Semitists Julian Obermann and Marvin Pope; and the Semitist and Arabist Franz Rosenthal, have made Yale one of the world's leading centers for the study of the Near East.