Yale-affiliated Assyriologists at the 60th Rencontre Assyriologique Internationale held in Warsaw, Poland in 2014.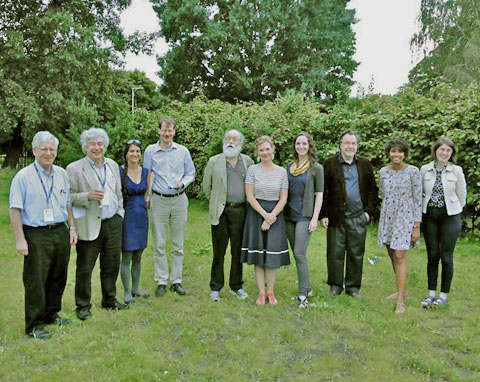 Every year the International Association of Assyriology organizes the Rencontre Assyriologique Internationale (RAI) conference to bring together Assyriologists from all over the world. 
The 60th edition of the RAI held in Warsaw, Poland in 2014 was well attended by Yale-affiliated Assyriologists as shown in this photograph (From left to right: Peter Machinist, Harvard; Piotr Michalowski, U. of Michigan; Shana Zaia, Yale; Eckart Frahm, Yale; Gary Beckman, U. of Michigan; Agnete Lassen, Yale; Ainsley Dicks, Yale; Paul-Alain Beaulieu, U. of Toronto; Shiyanthi Thavapalan, Yale; and Mary Frazer, Yale).
In 2016 the RAI was hosted by the University of Pennsylvania in Philadelphia, PA. The 2017 edition of the RAI will focus on Dealing with Antiquity: Past, Present & Future; and will be held July 24-28, 2017 at the Philipps-Universität Marburg in Germany.