Shana Zaia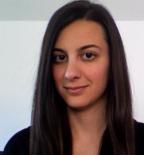 Shana Zaia was awarded a Ph.D. degree in Assyriology in May 2017. Her dissertation is a diachronic study of official religion in Assyria during the first millennium BCE.
She will continue her work on Mesopotamian religion as a postdoc at the University of Helsinki's Center of Excellence: Changes in Sacred Texts and Traditions.  
During the academic year 2013-14 Shana was a visiting student at Heidelberg University in Germany.
Shana received her M.Phil. from Yale University (2013) in Assyriology with a minor in Comparative Semitics, and her B.A. from Washington University in Saint Louis (2009) with a double major in Classics and English Literature and a minor in Legal Studies. Shana's teaching experience at Yale includes being the primary instructor for Sumerian (2012-13) and Akkadian (Fall 2015) language courses as well as for a seminar on Reclaiming Ancient Heritage in the Contemporary Middle East (Spring 2016).
More information about Shana's research and teaching can be found at shanazaia.com