Geoffrey Moseley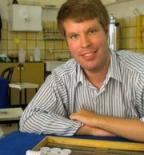 Geoffrey Moseley was awarded a PhD degree in both Classics and Near Eastern Languages and Civilizations from Yale University in December 2017. He earned a B.A. in Classics (Latin & Greek) with distinction from Yale, and returned to Yale to study Arabic and Greek literature and philosophy.
His main interests are the history of ideas and their textual and cultural transmission, with a focus on the Graeco–Arabic translation movement of the 8th-10th centuries (especially Plato and Aristotle), and the uses of old-fashioned philology as well as modern theories of cultural appropriation and reception in exploring what is still largely uncharted territory. Other interests include comparative Semitics, late antiquity, the reception of classical texts (especially in the Islamic world) and the teaching of classical languages.
Geoff was awarded the interdisciplinary Mellon concentration fellowship for the 2013–2014 academic year. He spent 2015-16 at Harvard University as an Exchange Scholar in the Department of Classics. His dissertation on "The Arabic Plato" is expected to be completed by the spring of 2017.
Email:
geoffrey.moseley@yale.edu