Persian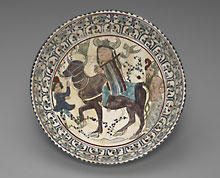 Persian language has been identified as one of the strategic languages of the Middle East. Students who study Persian at Yale may be eligible for study abroad scholarships, including the Critical Language Scholarship Program funded by the US Department of State or FLAS Fellowship from the Department of Education.
A record of Persian language study will also enhance an applicant's profile and career opportunities with many employers, including the US State Department, and will often be useful for those intending to pursue graduate study in international relations, Middle/Near Eastern studies, or similar fields.
Courses Offered:
The Persian program at Yale offers five semesters of language study: two semesters of elementary (L1 and L2), two semesters of intermediate (L3 and L4), and one semester of advanced (L5). The advanced level can be repeated provided the specific course title is different. The program also hosts weekly language tables for conversation practice.
The goal of the program is for each semester of study to raise student language skill levels based on the ACTFL (American Council on the Teaching of Foreign Languages) proficiency guidelines. The Yale College language requirement can be fulfilled with L3 language study completion, but students are strongly encouraged to complete at least L4 in order to develop sufficient language skill for future use in academia or employment.